Home > NAAM events this November!
Thursday, November 15th

What the Griot Said: Stories at NAAM
11:00 am
THIS November at the Northwest African American Museum, gifted griots—or storytellers—will enchant young and old with tales recounted following oral traditions. Children of all ages are invited to experience the ancient art of storytelling with stories from around the world or just around the corner.

Free and open to the public!
Thursday, November 15
11:00 am - 11:45 am
For more information or to RSVP, please contact Katie Williams,kwilliams@naamnw.org
206.518.6000 x 104


Friday, November 23rd

In the Community

The Central District Forum for Arts and Ideas

Black Strings-Uncensored
One Night Only at Langston Hughes Performing Arts 8:00 pm
For one night only, Central District Forum for Arts & Ideas brings together some of the best and brightest of Seattle's music scene. Experience a private performance and all-out jam session featuring diverse and dynamic Black string artists playing everything from acoustic guitar to cello. It's guaranteed to be exciting, unscripted, and the perfect start to the holiday weekend.
Accompanied by: Big World Breaks & Special Guests
Music Director: Aaron Walker-Loud
$15 available through the CD Forum Website
November 23, 2012
8:00 pm
Langston Hughes Performing Arts
104 17th Avenue South, Seattle, WA
http://www.cdforum.org/

NAAM Book Club and Discussion Group Series
NAAM Book Club and Discussion Group will not be held this November, due to the holiday weekend.
Sunday, November 25th

Jam at NAAM
4:00 pm
Photo by Scott Myers
Warm up with us for our final Jam Session at the Museumt. The event will begin with an hour long performance by a featured ensemble. Following the featured performance, we will open the stage to the musicians in the audience that would like to contribute to the music. The event is the perfect way to relax (with complimentary wine, beer and hor d'oueves) and wrap up the final weekend of the month. Hosted by Johnaye Kendrick.
For more information please send e-mail inquiries tonaamnw@gmail.com

Wednesday, November 28th

Energy Meditation Circle
6:00-7:00pm

H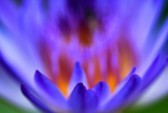 ave fun learning the benefits of meditation in a whole new way.
Experience your natural rhythm
Get to know and utilize your healing power and creative potential. We will do simple movements (no prior experience necessary) connecting body and mind; become familiar with Ki energy within and all around us; learn to utilizing basic principles that connect us with our highest goals and with each other.

Meditation is about knowing what is really happening.
Not only is it for quieting and relaxing your mind,
It's for creating what you want in life.

Introductory session:
Wednesday, November 28th
6:00-7:00pm
For more information call Ginger at 206-276-2796