Home > El Centro de la Raza currently co-chairs, has decided that it will not participate in the Mayor's 20/20 plan
June News - El Centro de la Raza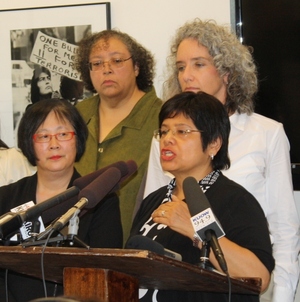 The Multiracial Task Force on Police Accountability, that El Centro de la Raza currently co-chairs, has decided that it will not participate in the Mayor's 20/20 plan; unless and until the Task Force knows that 20/20 plan will be enforceable as part of the Consent Decree the city and the Department of Justice (DOJ) are negotiating.

How did we get to this point?

Our Task Force initiated the calls for the DOJ to investigate if the Seattle police engaged in a pattern and practice of civil rights violations including excessive force. As many of us who live in Seattle know, there have been repeated instances of unjustified force, often inflicted on people of color. The DOJ agreed with our assessment, finding excessive use of force and expressing "serious concerns" about discriminatory policing.

Meanwhile, a lawsuit involving one of the incidents of unjustified force has moved forward with the City supporting the officer's tactics. The suit involves Martin Monetti, a Latino man who in April 2010 complied with an officer's order to lay face down on the ground, and was nevertheless kicked by the officer. The officer then said that he would beat the "(explicative) Mexican piss" out of Mr. Monetti. Mr. Monetti was never charged with any wrong doing. Rather than distancing itself from the officer's discriminatory behavior the City argues that the actions have "no appreciable discriminatory effect," stating that the language was a "command voice de-escalation technique," because Mr. Monetti allegedly moved while he was face down on the ground. This is unacceptable!

After the DOJ report came out, the mayor's office announced it would create a 20/20 plan, 20 changes in 20 months for police reform. There are no enforcement mechanisms. The Monetti case demonstrates the need for a Consent Decree.


For the past couple of months, we have called for a Consent Decree that effectively deals with excessive force and biased policing. It appears that the City and the DOJ have begun negotiations for just that. However, they have left us out of the discussions. As Jennifer Shaw, the deputy director of the American Civil Liberties Union of Washington and member of the Task Force, duly noted: "If you're not at the table, you're on the menu."

The ACLU and 34 organizations called for the DOJ to investigate the Seattle Police for police misconduct including use of force and racial bias. We initiated the review procedure by the DOJ. We have the experience, background, constituencies, and desire for enacting real change. The City and DOJ have decided to exclude us from participating in the Consent Decree, in turn, negotiating the future of our communities behind closed doors. This needs to be a transparent process and we deserve a seat at the negotiating table.

Let the Mayor know that any negotiations for a Consent Decree should be transparent and must have community involvement. The Task Force has been instrumental in getting to this point and the door should not be shut in our face.
Respetuosamente,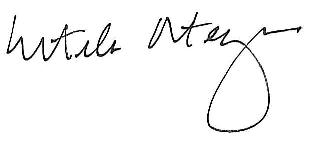 Estela Ortega
Executive Director

P.S. - And of course, visit our website to stay up-to-date on the happenings at El Centro and in nuestra comunidad - our community.
The Obama administration announced on Friday June 15th that the basic principals of the DREAM act will be the law of the land via an executive order. President Obama stated that these actions were made, "to mend our nation's immigration policy, to make it more fair, more efficient, and more just -- specifically for certain young people sometimes called dreamers."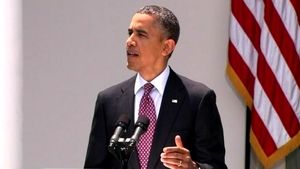 The announcement by President Obama comes only three weeks after El Centro de la Raza celebrated the graduation of our 72 mostly Latino students from high school and the promotion of our 43 eighth graders. President Obama's sentiments about fairness were echoed by a graduating student of Proyecto Saber weeks before this recent announcement, "It isn't fair, why do I have to go through this while so many people that have papers take them for granted?"

What the announcement means is that, "undocumented immigrants under the age of 30 who were brought to the United States before the age of 16 and have lived here for at least five continuous years are now eligible to apply for a two-year work permit that can be renewed, as long as they adhere to certain standards (they cannot have a criminal record or constitute a threat to national security, and must be current students, high school graduates or have served in the military)."

As we know, our future is in the hands of our youth, and that future just got a little brighter. El Centro's student commencement speaker at our 3rd Annual Graduation Luncheon, Janet Jaime-Rodriguez, spoke about the power of dreams and noted that inside each of us there is something special.
To view Janet's speech please click here.

Our graduating students have received over $130,000 in scholarship money so far. Some of the scholarships include: the 13th Year Promise Scholarship to South Seattle, the Nora Stone Smith Scholarship from the Seattle Foundation, the Education First Scholarship, and the Mount Baker Martin Luther King Jr. Scholarship.

The President's announcement is a huge victory for our youth and our community. However, it is only a temporary solution. We must continue to stand together to ensure the passage of comprehensive immigration reform through Congress for a permanent solution.
Education Advocates Celebrate Court Ruling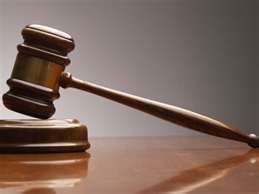 King County Superior Court Judge Bruce Heller declared unconstitutional Initiative 1053, which requires a two-thirds vote of the legislature to pass any tax increases.

The court held that the Washington Constitution establishes the exclusive rules for determining whether passage of a law requires a simple majority or super majority vote. Those rules cannot be altered by the legislature passing a law or by the people enacting an initiative. The court noted that the Washington Constitution established super majority requirements for a number of types of laws, but not for tax increases.
State Sen. David Frockt of the 46th Legislative District noted: "There are critical policy implications to this ruling. I have been appointed to serve on the education funding committee that has been established in response to the McCleary decision. If this ruling is upheld, as I hope it will be, I believe we will have a better shot at fulfilling our paramount duty to fully fund our educational system in the coming years."
Rep. Laurie Jinkins of the 27th Legislative District said: "As prime sponsor of the bill that initiated this suit, I'm overjoyed to see that the court ruled in our favor on every substantive point. I was outraged when I realized that I-1053 required a two-thirds vote of the legislature to close our most egregious tax breaks. Instead of funding our best hope for future, our public schools, we were funding tax breaks for big Wall Street banks."
Roberto's life was dedicated to building the "Beloved Community" through multi-racial unity, and he deeply believed that poverty, racism and social inequity could only be eradicated if people of all races and backgrounds came together to do so.

It is in honor of Roberto and his legacy that the 2nd Annual Roberto Felipe Maestas Legacy Award will recognize two individuals, a woman and a man, who have exemplified building the Beloved Community through multi-racial unity, and working to eliminate poverty, racism and social inequity.

Last years recipients (Dorry Elias-Garcia, Executive Director of the Minority Executive Directors Coalition of King County; and Michael Ramos, Executive Director of the Church Council of Greater Seattle) demonstrated years of service on an impressive variety of issues and causes and continue to be examples of Roberto's legacy.

To view the application please click here.

Deadline for application submission is Monday, July 9, (Roberto's Birthday) 2012 at 5:00 pm Pacific Time.
2012 fall SPD Community Police Academy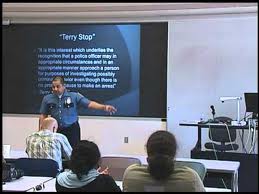 The Seattle Police Department is now accepting applications for the 2012 fall SPD Community Police Academy. The program will start on Thursday, September 6th and will go eleven consecutive Thursday's, ending on Thursday, November 15th. The Community Police Academy classes will start at 5:30pm and end at 9:30 p.m. Participation is free.

The Community Police Academy is a eleven-week program designed to educate the public in the operations of the Seattle Police Department, while also giving the Department a chance to obtain valuable feedback from the community. The purpose of the Community Police Academy is to increase understanding between the Seattle Police Department and the community members of Seattle through education and interaction.

Community participants will become familiar with various facets of the Seattle Police Department and gain insight into law enforcement's role in the criminal justice system and the daily work of police employees. With increased understanding, Seattle's community and police can work together and achieve realistic solutions to neighborhood problems relating to crime, fear of crime, and neighborhood decay.
If you are interested in applying, please visithttp://www.seattle.gov/police/programs/policeacademy/default.htm and scroll down for the application and mailing instructions. Be sure to include a copy of your Driver's License. Space is limited and applications are processed on a first come, first serve basis. The application deadline is Friday, July 20th. If you have any questions, please contact Margaret at (206) 684-8672, or by email atmargaret.olsen@seattle.gov
Mayor Asks Seattleites to Share Budget Priorities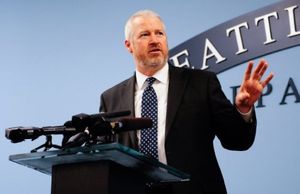 The City of Seattle launched an online budget simulation to help residents better understand City budget challenges. This simulation is part of the City's commitment to make the budget process more transparent and accessible to the public.

"This budget simulation is a new way for the City to engage the public as we address a projected $32 million shortfall," said McGinn. "This builds on our efforts to make government accessible to everyone, like launching data.seattle.gov, streamlining our website and holding town halls across the city. It's a challenge to put together a budget that reflects Seattle's values. I look forward to seeing how residents use this tool to simulate that challenge."

The tool, located at www.seattle.gov/budgetsimulation, simulates a challenging process that takes several months to complete each year. The simulation is further complicated by a couple of situational updates, just like in the real world. Players are first asked to set their highest priority and then chose budget actions, categorized as "cultural amenities, basic services, and administrative savings, taxes and fees," from a list of potential cuts and other actions. Once players have made their decisions, they are presented with a summary of the resulting impacts. At the end of the simulation, players have the opportunity to let the mayor know their highest priority and to share specific ideas.

City departments have been given budget targets and are preparing proposals for the mayor's review this summer. McGinn presents his proposed budget to the City Council on September 24. The Council then deliberates and conducts public budget hearings over the next couple of months, adopting the final budget in mid- to late November. The city budgets on a biennial basis, and is starting a new two-year cycle with the adoption of 2013 budget and the endorsement of the 2014 budget this fall. The 2014 endorsed budget will be adopted in the fall of 2013. Photo Credit: Lindsey Wasson/seattlepi.com
On June 18th Perla Perez Ramos, a participant at El Centro de la Raza, served as a panelist at a facilitated discussion of Seattle foodbank and meal program coordinators regarding cultural competency. The panel was made up of five representatives of various ethnic groups served by area foodbanks and meal programs and focused on how those programs could better serve the wide variety and diversity of the people utilizing food assistance programs. Dr. Caprice Hollins facilitated the discussion as part of an ongoing series of lectures and discussions regarding how foodbanks and meal programs in the Seattle area can improve services and better address the needs of their clients.

Pictured: Perla Perez Ramos, panelist representing the Latino community accompanied by Virginia Culbertson, Homeless Assistance Program Case Manager at El Centro, who helped with translation.

JMCDC Graduation 2012: Celebrando a los niños y sus éxitos del año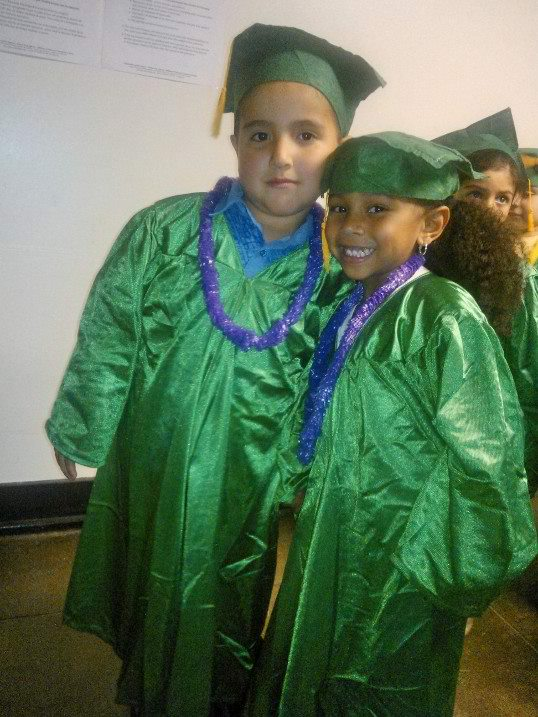 As the school year comes to a close, we celebrate the children's achievements of the year and honor the 60 preschool students who are graduating to kindergarten.

On Thursday, June 14, friends and family gathered for José Martí CDC's annual year-end celebration. Grupo Fandango and Marco Cortes performed for the children and their families, and the children presented a song or poem for their families. Finally, the teachers and CiKeithia Pugh of the Seattle Public Library presented all of the children with a certificate, a bag and a book for their dedicated participation in the Raising a Reader program this year.

We would like to thank and congratulate all of the children, families, teachers and all others for their hard work and contributions in making this a memorable and successful year in José Martí CDC!
Hope for Youth - Changing Lives
Vivi Perez almost gave up on high school, until El Centro de la Raza introduced her to the music business. Vivi first met El Centro in her high school where she has said that she was unmotivated until "the guy who was running it(Hope for Youth) was like hey I know this cool music program." Vivi proceeded to check it out and become more engaged and credits El Centro for this shift in attitude.

After graduating from high school, she enrolled with Just Serve Americorps and ran an afterschool program in the Highline School District. After completing her 1 year term, she was hired on as a Co-Site Supervisor with Just Serve and has provided support to our current members this year. She has come back to our Hope for Youth program as an Alumni guest speaker this year at Ballard. To hear Vivi's interview on NPR where she mentions the importance of El Centro, click here.
Comcast Digital Connector Students Graduate!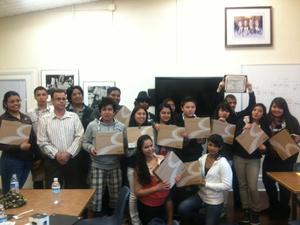 Congratulations to the graduating youth of our Comcast Digital Connector's Program at El Centro de la Raza!

20 youth have been participating in weekly computer classes for a year; learning leadership skills, financial literacy, digital literacy, and software and programming among other amazing topics. On June 13th, they each received their certificates of completion and a LAPTOP. Thanks to Comcast in Washington State and One Economy for making this program possible!
Tacos, Hot Dogs, and Crepes @ El Centro
After a highly anticipated wait, El Sabroso Bocados Latinos owned by Alma Isabel Aleman and Francisco Daniel Perez, has arrived in our South parking lot. They feature traditional Mexican food. The second truck you'll see rolling into our parking lot is Caravan Crepes owned by Brook Sumner. Lastly, Jesus Avila has brought his hot dog stand to our parking lot as well. If you're hungry and in the neighborhood be sure to check out these food trucks. We are excited to start these partnerships and bring some more delicious food to Beacon Hill.

Alma and Francisco have generously agreed to have a bin outside their stand where they will accept donations for our foodbank. They have offered to give anyone who donates to the foodbank a discount on a purchase.
June:
June 29: Graduation - José Marti - Afterschool Children
July:
July 2: Annual Pastors for Peace Caravan to Cuba
July 7: Alternatives to Foreclosure Orientation
July 7: Financial Literacy Workshop
July 9: Deadline for nominations - Roberto Felipe Maestas Legacy Award
July 10: Summer Spanish Classes Begin
July 14: Financial Literacy Workshop
July 17: Financial Literacy Workshop
July 17: Veteran Services Provider Meeting
July 18: Financial Literacy Workshop
July 19: Financial Literacy Workshop
July 21: Tamale Class
August
Aug 4: Alternatives to Foreclosure Orientation
Aug 4: Homebuyer Education Workshops
Aug 18: Tamale Class
Sept:
Sept 21: United Way Day of Caring - Sign up to Volunteer!
Sept 29: 40th Anniversary Celebration - Save the Date!
40th Anniversary Celebration
Saturday September 29, 2012
The Westin Seattle, 5-8pm
The evening will consist of:
Reception w/ Historical Art Walk

Silent & Live Auctions

Three Course Dinner

Keynote Speaker Ben Ray Lujan, US Representative from New Mexico- 2nd Vice Chair of Congressional Hispanic Caucaus

Lifetime Achievement Award

Roberto Felipe Maestas Legacy Awards and Scholarships presentations

Juvenile Justice at El Centro

El Centro de la Raza met with Dr. Susan Enfield who is leaving Seattle Schools to become the new superintendent of the Highline School District. We met to discuss our letter requesting a moratorium be placed on specific kinds of suspensions. This effort was targeted toward students who were being suspended for issues that could likely be resolved in school rather than sending kids out of the classroom. Though, Dr. Enfield shared our sentiments, she was not able to grant our request. The explanation she gave for this was that in order to create a viable program for in-school suspension there has to be a steady funding source which the district does not have at this time. Furthermore, placing a moratorium on suspensions without a larger discussion happening with folks in the district wouldn't be appropriate. However, Dr. Enfield appreciated that we are continuing this dialogue and that the discussion remains on the forefront. We discussed other options as well as strategized what the best ways to continue these efforts would be.

We look forward to continuing this discussion with Mr. Jose Banda who will be replacing Dr. Enfield as superintendent of Seattle Schools starting July 1st. We also look forward to partnering with Seattle Schools in helping to shape their Summer Leadership Institute agenda around discipline practices.

We also want to thank Dr. Enfield for her hard work in this and all other areas of education while at Seattle School and we look forward to continuing our efforts with her in the Highline School District.
Gardening Classes!
Has the warmer weather made you think about gardening? You may be interested in a series of free gardening classes that will be held through September at El Centro de la Raza. Master Gardener Mick Duggan is teaching the "Growing Your Own Groceries" series on the second Saturday of each month, from 10-11:30 a.m.

Each class will include free information handouts to take home. All are welcome to "join when you can, for as long as you can."

The next meeting will be on July 14th in room 310. Topics on June 9th include:What to plant now?
Powder mildew

When and how to water

Internet information

Home orchard and berries

Herbs
Click here for more info.
Employment Program / Programa de Empleo
Our Employment Program provides job training skills and the opportunity to find employment. Our services include: monthly workshops, one-on-one support, assistance applying for jobs & preparing for interviews. We can help you acquire new skills to advance your career! If you would like to participate or need more information, please contact Camila Lagow: (206) 957-4622 or email or Janet Stafford: (206) 957-4644 or email. Para ver en español, haga clic aquí.
Anuncios y Felicitaciones
Announcements & Congratulation
Parking Lot Open
at El Centro de la Raza!
El Centro has opened its temporary light rail parking lot to the public located at 2524 16th Ave S in Seattle next to the Beacon Hill Light Rail Station. The lot is minutes from downtown and the stadiums for Seahawks, Sounders and Mariners games! Proceeds benefit El Centro's 33 human services and community building programs. Please call (206) 957-4603 or email facilities@elcentrodelaraza.org for monthly parking or airport passes.
Rental Space Available at El Centro!
El Centro de la Raza has office space for lease, 1044 sq ft, 1-yr lease required. The monthly lease rate is $1044/month for non-profits and $1262.54/month for for-profits. Please contact our Facilities Manager, Elisa Miranda, directly for a lease application and to view the space at (206) 957-4603 orfacilities@elcentrodelaraza.org.